26
Jul
Grill Master:
Josh Hemsley
| Short URL: This is the short link." />

So all weekend I had no idea what I was going to whip up for this challenge. It wasn't until my wife and I headed to our local farmer's market and just started picking out ingredients. After eating a really delicious gyro pita for lunch from the market we figured to carry that theme over into the evening. So we had the Mediterranean Pita Burger!
Grilled ground beef layered with fresh veggies, feta cheese and flavored with a delicious Basil & Sun Dried Tomato Hummus and Greek Feta Vinaigrette. Served with a side of freshly grilled corn on the cob and grilled potato slices.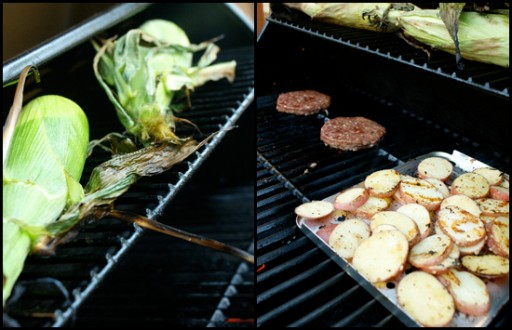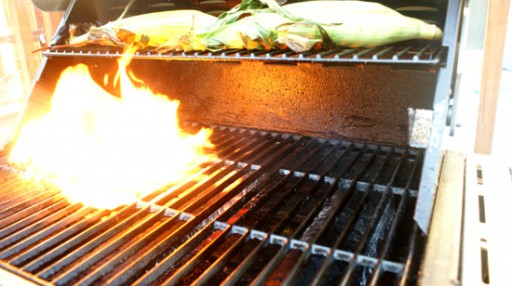 We are kind of professionals kids. Don't try this at home!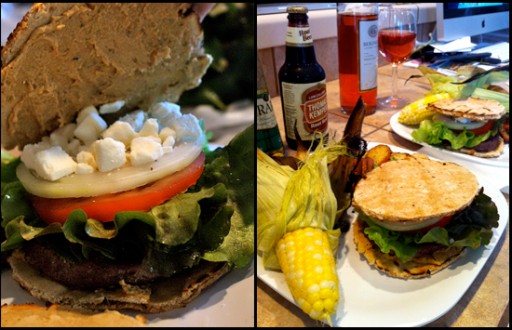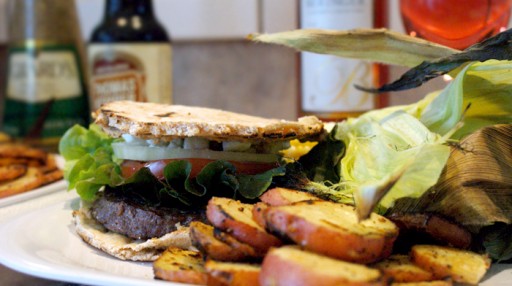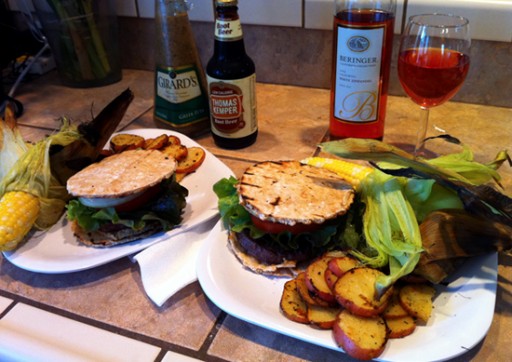 Battle Armor:
| | |
| --- | --- |
| Type of Technique: | Grilling |
| Type of Grill Used: | Gas |
| Type of Ground Meat: | Ground Beef |
| Type of Sauce(s) Used: | Basil & Sun Dried Tomato Hummus, Greek Feta vinaigrette |
| Side Dishes: | Grilled Corn on the Cob, Grilled Potato Slices |