01
Jun
Grill Master:
Matt Graham
| Short URL: This is the short link." />

We all know that a successful BBQ is one that has friends involved. Even though, as a foodie, I love great food; without people around you to share it, the meal is just not the same. Memorial Day brought us a work day on "The Shack" (@jeffpemberton's and my home office). Joining Jeff and I for some fun, food, and work was @shannonmgraham, @jolenenicole, @syndiloo, @enghofer, @melenghofer, @waltcaughel, @pastorjayme, along with @alcaughel and @aaroncaughel. And @tuxonian, of course. We were destined for success. We decided to start the season off with Burgers, Turkey Sausage, Hot Dogs (Hebrew National for @pemberton) Sliced potatoes, corn, and an ice cream cookie to wrap up the meal.
The burgers were seasoned in one of my (and seems to be growing quickly on @JoleneNicole) favorite local BBQ Companies (CJ Pub) Seasoning. The corn was hand crafted by @shannonmgraham with her Lime, Cilantro Butter seasoning, and the Guacamole was done once again by our friend @pastorjayme. Enjoy the photos there; will be more explaining to come but for now click the fifth star above and vote for a BBQ Celebrated by friends. 🙂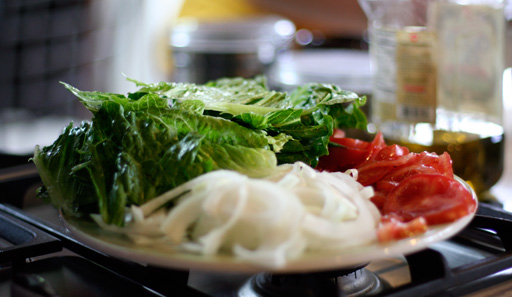 With any great BBQ one must know that prep work is vital to the end result; we had much help in the kitchen for this battle.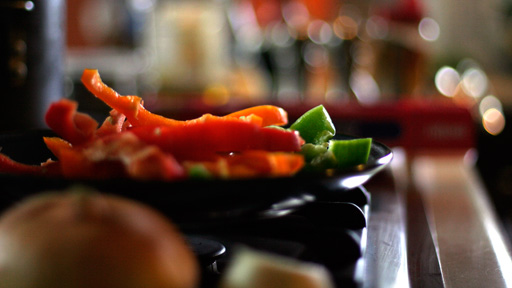 The unfortunate part of the battle was the lens that I've used to take beautiful shots like this; did meet the floor and will need to be sent in to the shop to be fixed. [insert sad emotion here].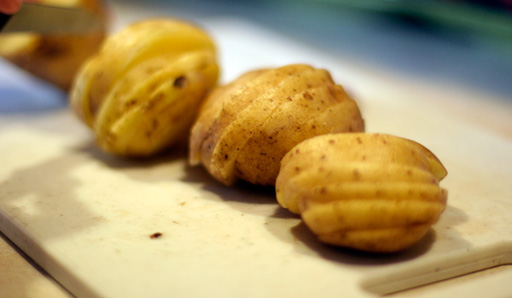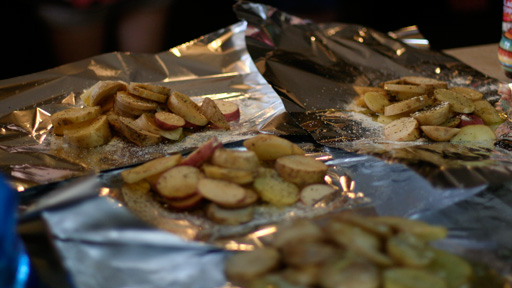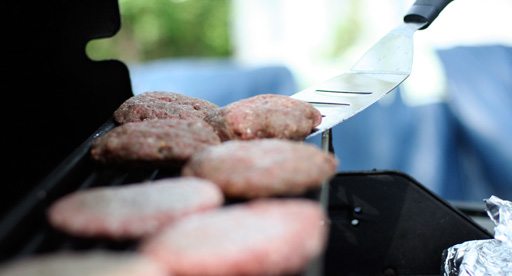 Walter took the reigns on the grill; he is a low temp, slow cooking, tender grill master; much like he is in his calling as a pastor.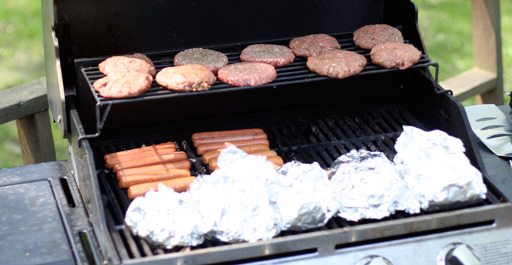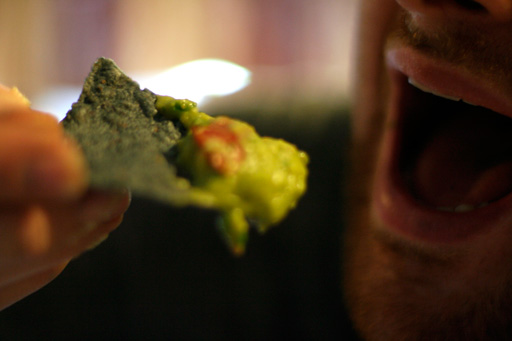 Guacamole tends to be a Grahamberton home favorite. Jayme took lead on creating the dish, and if you've not yet mastered the art of it; click here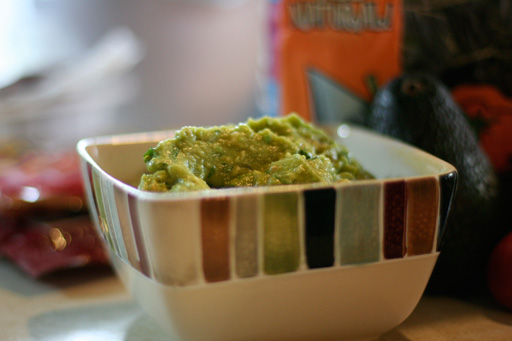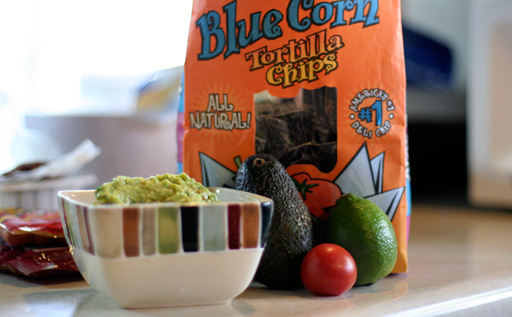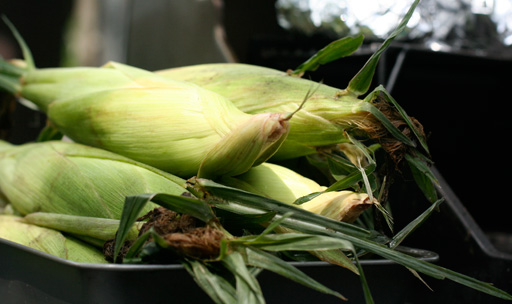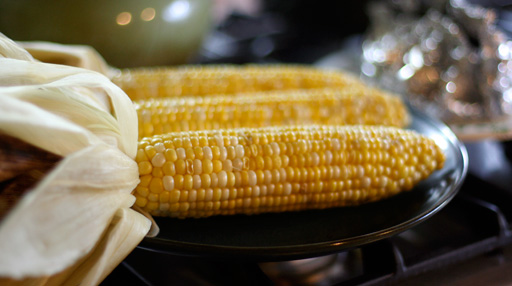 I learned young in marriage that when you eat corn, you eat it with the husk on; that IS your corn holders. (Somedays I think I still miss my plastic little corn forks).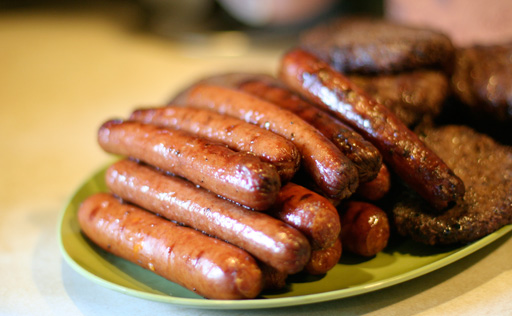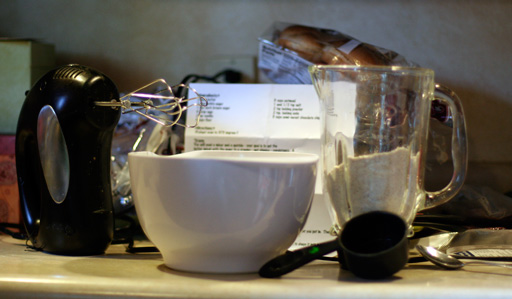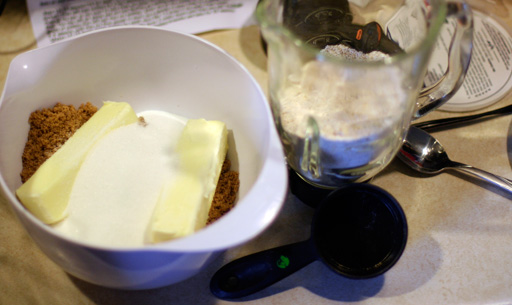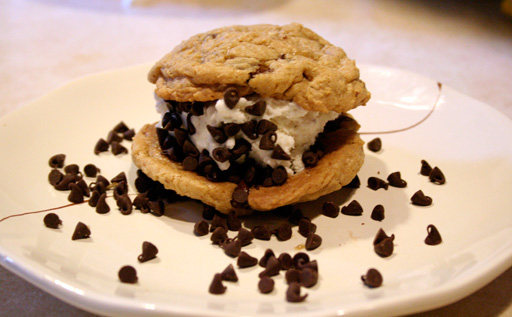 Every dinner should end with chocolate right?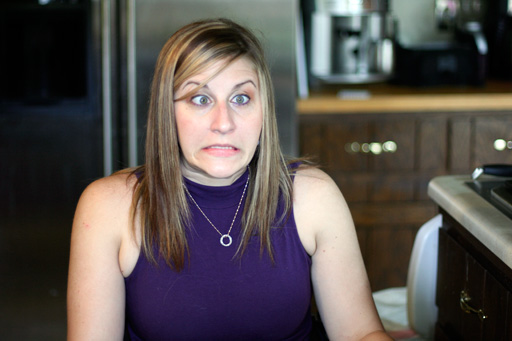 Apparently the Guac' wasn't quite ready yet, may have been a bit sour? It's @jolenenicole if you want to tweet her about this photo (and please do).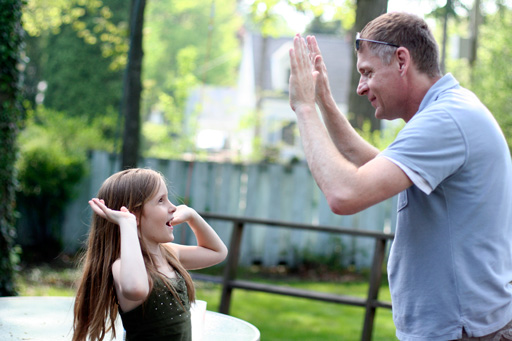 and like I said its the people you BBQ with that make the BBQ a success. Walt and Allie were showing me the number of hand claps they had mastered.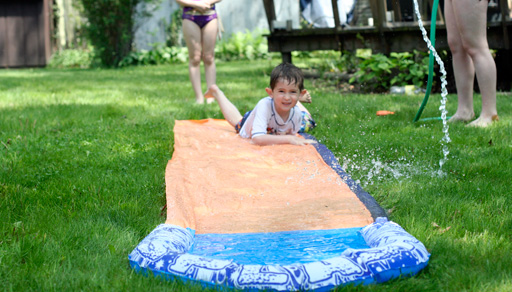 And I'm sure we were the ONLY BBQ war team that brought in a slip-n-slide, right?! (I'm afraid Aaron might have missed most of the sliding part on this run).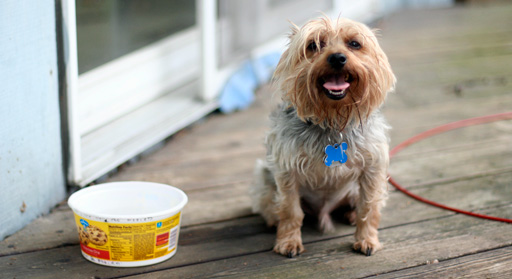 Tux seemed to have had his turn on the slip-n-slide also.
Battle Armor:
| | |
| --- | --- |
| Type of Technique: | Grilling |
| Type of Grill Used: | Gas |
| Type of Ground Meat: | Ground Beef |
| Type of Sausage(s): | Hebrew National Hot Dogs, Turkey Sausage |
| Type of Sauce(s) Used: | Chipotle Lime Butter Sauce, CJ Pub |
| Side Dishes: | Corn on the Cob, Grilled Potato Slices |