26
Jul
Grill Master:
Vin Thomas
| Short URL: This is the short link." />

So this weekends challenge was amazing. It was fun, and darn tasty. My idea was to use a pancake batter mixture for the bun. I mixed in some fresh bacon to give it some extra flavor. The burger patty was 7% fat and stuffed AND topped with Havarti cheese. The only topping other than that was some BBQ sauce.
Can you say YUMMY?
Enjoy the pictures and the video.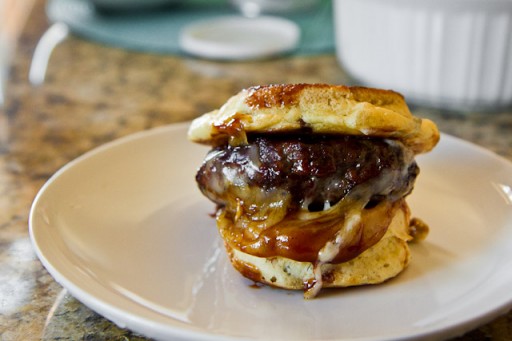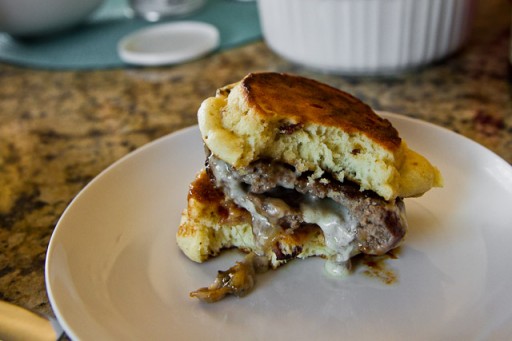 Battle Armor:
| | |
| --- | --- |
| Type of Technique: | Grilling |
| Type of Grill Used: | Gas |
| Type of Ground Meat: | Ground Beef |
| Type of Sauce(s) Used: | Bullseye BBQ Sauce |