20
Sep
Grill Master:
Brenna Wilson
| Short URL: This is the short link." />
Winner of the

The Butcher Goodness

Confession.
I'm addicted to anytime with anything with lime in the recipe.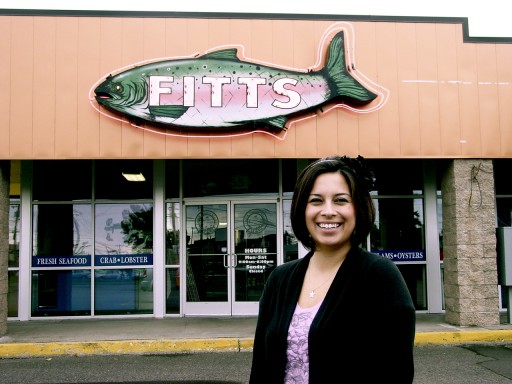 For this battle, instead of the butcher I'd use my local favorite fish shop called Fitts. I picked up some shrimp but they have so much more to offer. Besides fish and seafood, they have free range meat, local wine and cheeses, marinades, rubs, and preparation advice!
Ingredients
3 tablespoons lime juice
3 tablespoons tequila (I used Herradura tequila)
1/4 cup and 2 tablespoons canola oil
1 garlic minced
2 tsp kosher salt
1-1/2 pinches ground cumin
ground black pepper to taste
1-1/2 pounds large shrimp, peeled and deveined
9 (10 inch) wooden skewers
1-1/2 large lime, quartered
I whisked together the lime juice, tequila, oil, garlic, kosher salt, cumin, and black pepper in a bowl until well blended. Then I poured marinade and shrimp into a ziploc bag and turn to coat evenly. I refrigerated for 1 to 4 hours.
Then I put the shrimp skewers on a preheated grill for about 5-7 min.
I served the shrimp with rice, tomatoes, and cilantro. Of course, you must add a fresh squeeze of lime on top!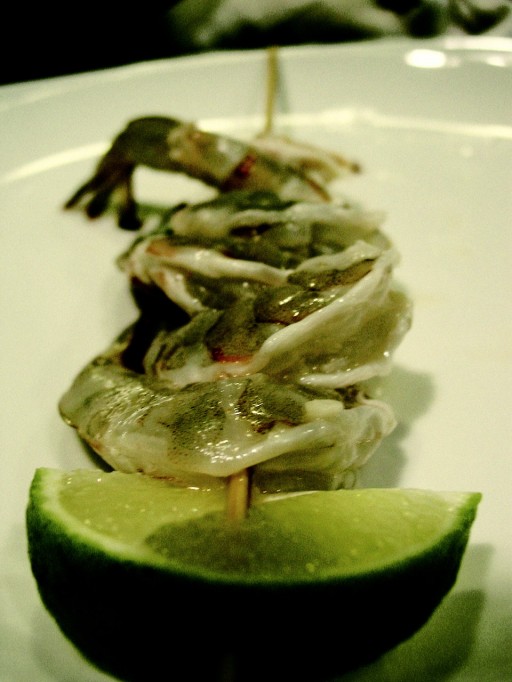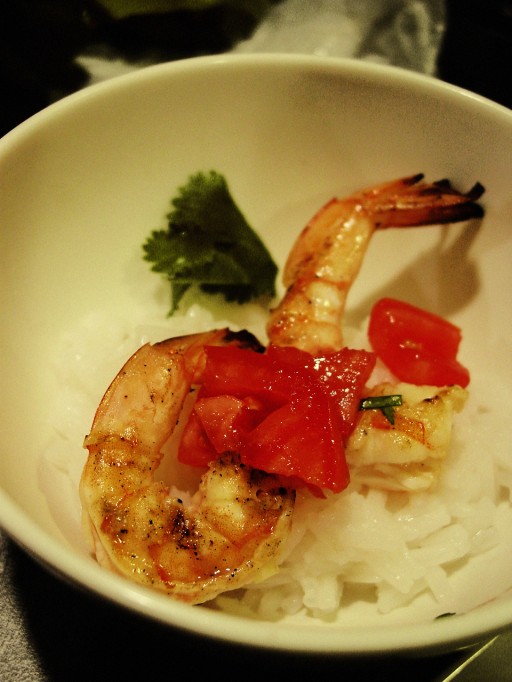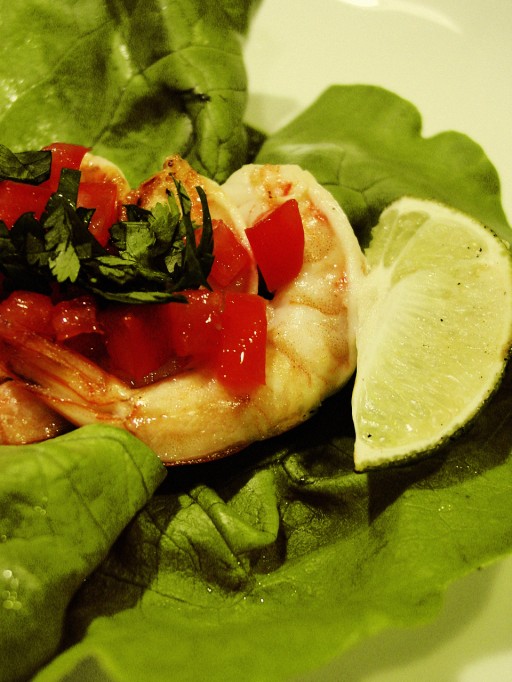 Battle Armor:
| | |
| --- | --- |
| Type of Grill Used: | Gas |
| Type of Seafood: | Shrimp |
| Type of Marinade: | Tequila-Lime |
| Side Dishes: | Salad |