13
Aug
Grill Master:
Aaron Boynton
| Short URL: This is the short link." />

Ok, so I know "Fast" and "Ribs" don't really go together and you can call us crazy, but this was a spur-of the moment what-shall-we-make-on-friday-night kind of meals.  And who wouldn't choose to BBQ ribs, really?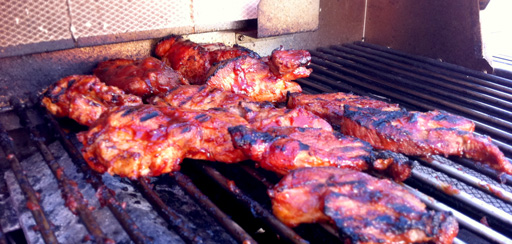 To stack the odds against us even more, this was our first attempt at boneless ribs – and boneless ribs on the gas grill no less.  Don't judge us.  As it turned out, they weren't as tender as they could have been but they were still a delightful treat from the grill.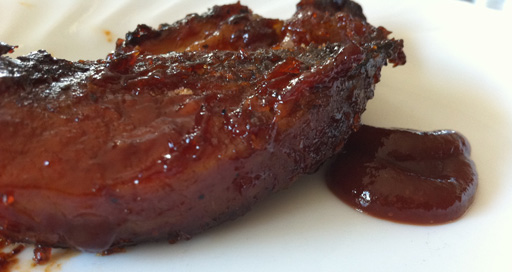 Our next attempt at these will certainly allow for more cook-time and will hopefully involve a sweet homemade BBQ sauce recipe (instead of the ol'reliable Sweet Baby Ray's).
Battle Armor:
| | |
| --- | --- |
| Type of Technique: | Indirect Heat |
| Type of Grill Used: | Gas |
| Type of Steak(s): | Ribs |
| Type of Sauce(s) Used: | Sweet Baby Rays |