29
Jun
Grill Master:
Travis Gates
| Short URL: This is the short link." />

(cue "Summer Nights" song from Grease)
Carne Asada… It's what's for dinner! Nothing fancy just a good old fashioned carne asada BBQ with some queso fresco (that is fresh mexican cheese that is so tasty), fresh homemade tortillas (thanks to my sponsors La Superior Tortillas) , fresh homemade guacamole, my favorite corn on a stick (click for recipe), and lots of family to enjoy it! I love the summer!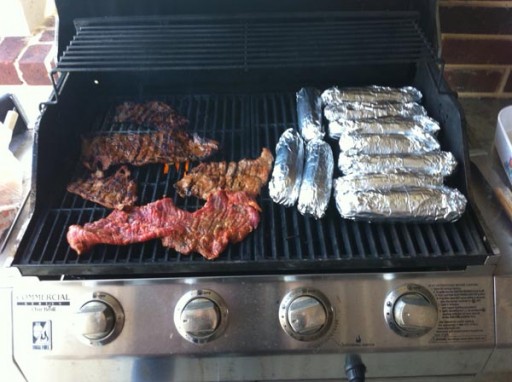 So this is how awesome you could look in a  BBQ War Apron if you owned one! Get yours today! Supply is Limited! Act Fast! If you place your order in the next 15 minutes we will have Ismael Burciaga personally sign your apron! Because grilling in an apron can be manly! Right?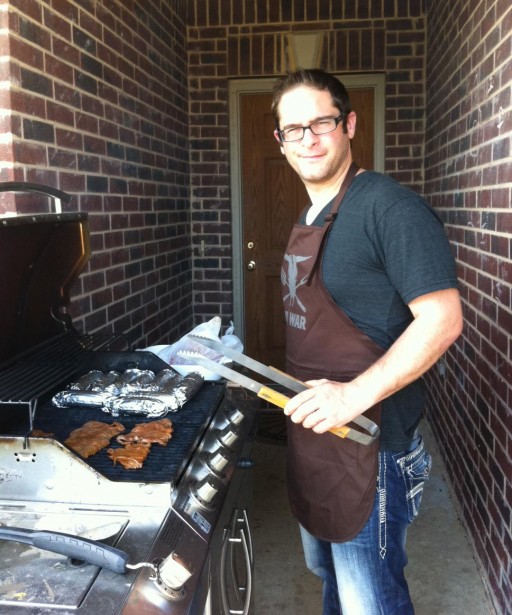 Alright well dinner is served and the natives (aka my 3 boys and their friends) are getting restless! But I have taste tested everything and it was amazing!! Another BBQ War Success at the Gates Home!! Thank you come again!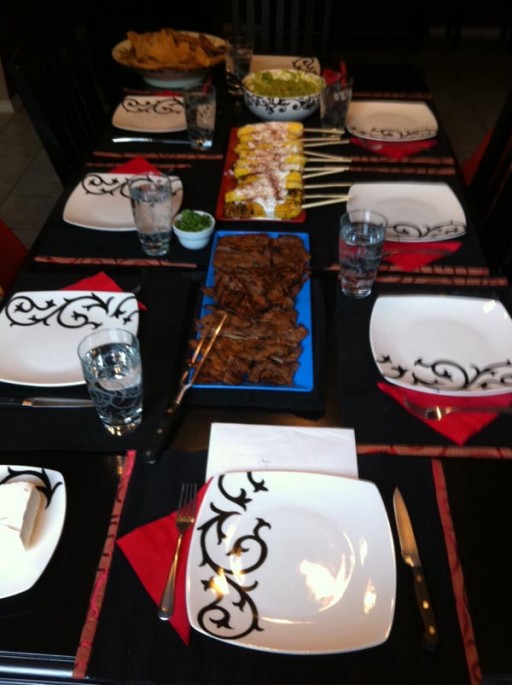 Battle Armor:
| | |
| --- | --- |
| Type of Technique: | Goofy Foot |
| Type of Grill Used: | Gas BBQ |
| Type of Steak(s): | Carne Asada |
| Type of Sauce(s) Used: | secret marinade |
| Side Dishes: | Grilled Corn on the Cob, Guacamole |