29
Nov
Grill Master:
Andy Allen
| Short URL: This is the short link." />

Here it is my first BBQ War post. And it also was my first attempt at smoking a turkey. Doing KCBS competitions I've smoked probably a few hundred chicken thighs. Using some of the same tricks, I tackled the Turkey.
First step was making the brine. Using a giant pot I simmered water, apple cider, sugar, salt, peppercorns, garlic, sage, thyme, and rosemary. Then left the turkey to soak over night.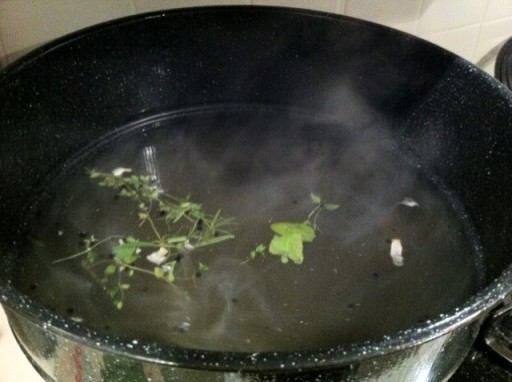 The next morning I rubbed the turkey down with mayo (it's a great browning tool) and chipotle seasoning.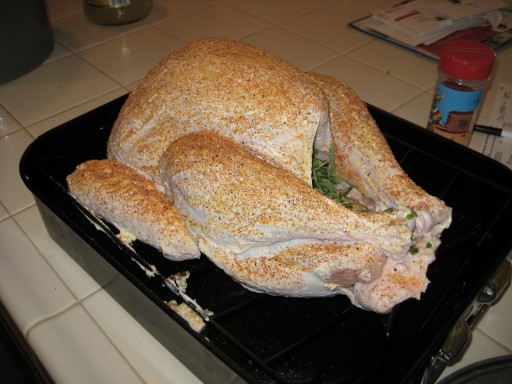 Spent the rest of the morning smoking the turkey over hickory and apple and basting with butter and apple cider.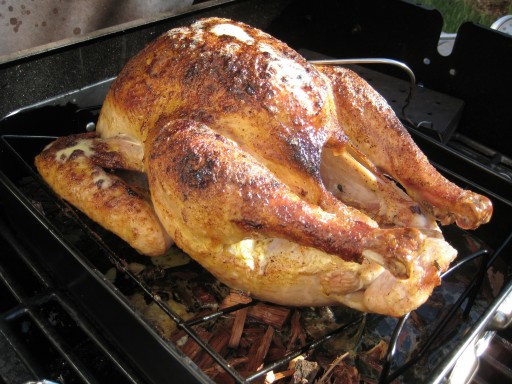 Enjoy!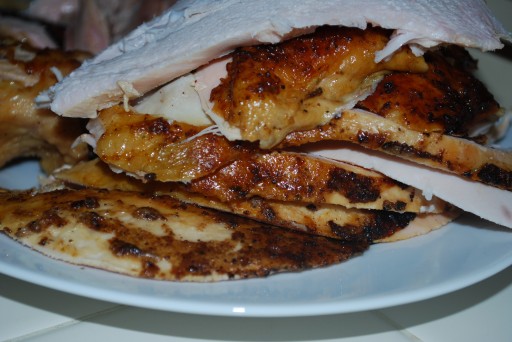 Battle Armor:
| | |
| --- | --- |
| Type of Technique: | Smoking |
| Type of Grill Used: | Wood |
| Type of Wood: | Apple, Hickory |
| Type of Poultry: | Turkey |
| Type of Marinade: | Brine |